Tuesday, June 05, 2007 &
Why Why Love started showing
Taiwanese drama "Why Why Love" (previously "Exchange Love") has started showing on today (June 3) in Taiwan.
The cast and production team held a press conference cum party on Saturday (June 2) to celebrate the starting of the anticipated show.
The drama starred the same main cast from popular TV drama "Devil Beside You" including Mike He, Rainie Yang and Kingone Wang.
Cast:
Synopsis:
Rainie will play a girl from poor family and has to work hard to pay her family debts; she somehow bumped into 2 rich and handsome brothers (Mike and Kingone), the sons of her boss… and started some interesting love stories…

Kingone is the elder brother that is smart, gentle and helps run the family business; while Mike initially an arrogant jerk.

Tong Jia Di needs a life besides work, paying down family debt, and more work. So her best friend Jiang Xiao Nan sneaks in a "Love" coupon in Jia Di's ruffle box praying that the lucky guy who draws it will sweep Jia Di off her feet. As it so happens, Huo Yan, the compassionate manager Jia Di has secret crush on, is the lucky guy. But, tho' the prince can exchange the coupon for Cinderella's love, it doesn't mean he will, especially when his devilish younger brother is determined to exchange his "Master/Angel" coupon for her servitude.











Rules

PLEASE READ THESE TERMS:
[#o1] Welcome to mah bloggy
[#o2] Do not rip anything off
[#o3] Whats here remains here
[#o4] Tag before you leave
[#o5] No vulgarities
[#o6] Leave if you're unhappy
MY PROFILE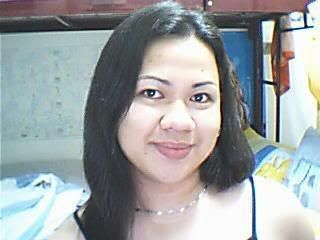 Name: JONALYN
Age: 19
Birthday: Aug. 17 1987
School: ICST DAVAO
MY YM ID: jona_kisses08@yahoo.com
jona_0818@yahoo.com
starynyt08@yahoo.com
ADD ME UP @