Tuesday, February 13, 2007 &
HAPY VALENTINES DAY
Sometimes you'll meet the one for you in a different approach… it could be something romantic, something sudden, and sometimes if you get lucky… baka sa hindi magandang paraan. At minsan pa nga hindi kayo laging magka-sundo pero you'll never know what fate is about to give you… malay mo in a short time head over heels na kayo sa isa't-isa pero paano kayo tatagal kung hindi mawawala sa isang love story ang problema syempret it depends on how strong your love for one another is… you'll never know!… maybe that love could over come everything fate throws at you but at the same time maybe it can't defeat any of it…well you'll have to wait and see…
Love always had been and always will be a mystery. Be glad that it came alive for a moment in your life. If you keep your heart open it will come again. "Failure is only the opportunity to begin again more intelligently" ..."I think that to some degree, all of us are fractured souls, cut in half, and we wonder through life looking for the rest of ourselves, and sometimes, we're fortunate enough to meet someone who possess in themselves the part of ourselves that we've been missing. We see in someone else...something of ourselves.

That's why when u meets someone and u just immediately feel comfortable with them. You feel like you've known them all your life. The reason is that they're a part of you and you're a part of them. You're soul mates, you. Fit. And once you've fit together, nothing can pull you apart unless you let go. "

For those in love now and those that will be in love soon, don't think in terms of forever. Think of now, and forever will take care of itself. Grow up together, constantly. Expect to invest a great deal of time and energy in your relationships.

Lasting relationships don't just happen, they are created. Recognize that all relationships cannot be forever. Recognize their temporary quality, but continue to act as if they are forever and ever...
Rules

PLEASE READ THESE TERMS:
[#o1] Welcome to mah bloggy
[#o2] Do not rip anything off
[#o3] Whats here remains here
[#o4] Tag before you leave
[#o5] No vulgarities
[#o6] Leave if you're unhappy
MY PROFILE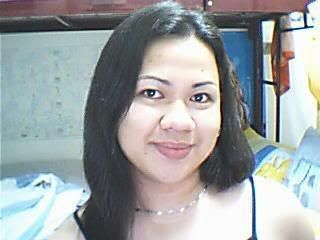 Name: JONALYN
Age: 19
Birthday: Aug. 17 1987
School: ICST DAVAO
MY YM ID: jona_kisses08@yahoo.com
jona_0818@yahoo.com
starynyt08@yahoo.com
ADD ME UP @