Tuesday, January 30, 2007 &
Devil Beside You
Qi Yue (Rainie Yang) is a cheerful college girl who harbors a massive crush on the captain of the basketball team, Yuan Yi (Kingone). With the encouragement of her friends, she decides to confess her feelings. However, the next day, with her love letter in her outstretched hands and her head bent, Yuan Yi walks right by her. Qi Yue looks up to find Jiang Meng (Mike He), the school director's son, who has a devilish reputation and a penchant to bully girls. Terrified, she drops the letter and scoots away.
True to his nickname, the devil orders Qi Yue to be his personal servant, else her letter will be revealed to the entire college. Embarrassed and angry, Qi Yue has no choice but to follow in his shadow. A bizarre twist later, she discovers she has feelings for Meng, who, beneath the cool exterior, possesses a soft and loyal heart. Meng returns her affections as well, and at last the dreamy Qi Yue, whose head is made up of romantic fluff, thinks she has found love.
One thing stands in the way, however... How can they be together, when they're about to become brother and sister? And what happens when an arranged marriage and an old love enters both of their already complicated lives?
Rules

PLEASE READ THESE TERMS:
[#o1] Welcome to mah bloggy
[#o2] Do not rip anything off
[#o3] Whats here remains here
[#o4] Tag before you leave
[#o5] No vulgarities
[#o6] Leave if you're unhappy
MY PROFILE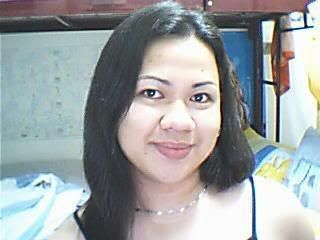 Name: JONALYN
Age: 19
Birthday: Aug. 17 1987
School: ICST DAVAO
MY YM ID: jona_kisses08@yahoo.com
jona_0818@yahoo.com
starynyt08@yahoo.com
ADD ME UP @