Wednesday, December 13, 2006 &
Let me share you some truths I've discovered from own and other's experience...


1. Love is a give and take process; it doesn't work if just one individual works for the relationship's sake. Though it's normal that one's love for the other is 'bigger' and more expressed compared to the other. Remember, love is not only making someone better but it's a chance to get to know and improve you more.

2. When engaged in a relationship, it's a commitment - it depends if you're serious to the point of counting your kids and naming them ahead of time. But a relationship is an intimate, strong bond between two individuals. Sacrifices must be made for the better. That's why relationships are hard to maintain, commitment is sometimes decreasing by the weeks or months or years, you get the picture...

3. Don't think about the future too much, today is what's important - I learned this from a girlfriend who's so conscious about her relationship w/her bf that she's thinking ahead of time. her consciousness almost caused a break-up cuz her bf felt choked and suffocated. relationships is about making use of your time w/your love one, sharing the good times and bad, overseeing the future is healthy but predicting and making speculations is not.

4. Don't expect to change the person - my values teacher once said to us that you cannot change a person from who she/he is once involved in a relationship, you just have to accept the fact that its part of her/his identity. You can encourage him to turn bad habits into good but never change; it is up to the person to decide. as the old cliché goes: no one is entirely perfect.

5. don't give it your all at the same time - just one month in the relationship your bf already knows your family, health, friendship, education, etc. history! Slow down! It's really ok to share your life w/someone but don't ever give out everything, leave some hints and keep him/her guessing. That's one of the fun things about having a relationship: the challenge of getting to know the person. some relationships don't really last bec. some feel pressured or suffocated by the other's affection or demands.
Rules

PLEASE READ THESE TERMS:
[#o1] Welcome to mah bloggy
[#o2] Do not rip anything off
[#o3] Whats here remains here
[#o4] Tag before you leave
[#o5] No vulgarities
[#o6] Leave if you're unhappy
MY PROFILE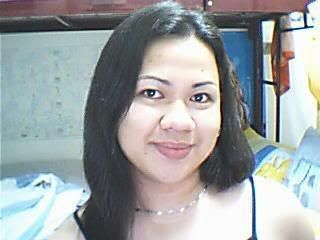 Name: JONALYN
Age: 19
Birthday: Aug. 17 1987
School: ICST DAVAO
MY YM ID: jona_kisses08@yahoo.com
jona_0818@yahoo.com
starynyt08@yahoo.com
ADD ME UP @