Monday, November 20, 2006 &
14 SigNs Of FaLLiNg iN LOve
[,FOURTEEN.]:
YOU LOOK AT THEIR PROFILE
PICTURE ALL
THE
TIME.

[.THIRTEEN.]:
WHEN YOUR ON tHE PHONE WItH tHEM
LATE
AT NIGHT AND THEY HANG UP, YOU
STILL
MISS
tHEM EVEN WHEN It WAS JUST TWO
MINUTES
AGO.

[.TWELVE.]:
YOU READ THEIR TEXTS OR IM'S
OVER AND
OVER AGAIN.

[.ELEVEN.]:
YOU WALK REALLY SlOW WHEN
YOU'RE WItH
THEM

[.TEN.]:
YOU FEEL SHY WHENEVER THEY'RE
AROUND.

[.NINE.]:
WHEN YOU THINK ABOUT THEM,
YOUR HEART
BEATS FASTER AND SLOWER AT THE
SAME
TIME

[.EIGHT.]:
YOU SMILE WHEN YOU HEAR THEIR
VOICE.

[.SEVEN.]:
WHEN YOU LOOK AT THEM, YOU
CAN'T SEE
THE
OTHER PEOPLE AROUND YOU, All
YOU SEE IS
HIM/HER.

[.SIX.]:
YOU START LISTENING TO SLOW
SONGS,
WHILE
THINKING OF THEM

[.FIVE.]:
THEY'RE ALL YOU THINK ABOUT.

[.FOUR.]:
YOU GEt HIGH JUSt FROM THEIR
SCENT.

[.THREE.]:
YOU REAlIZE THAt YOU'RE AlWAYS
SMILING
TO
YOURSELF WHEN YOU THINK ABOUT
THEM.

[.TWO.]:
YOU WOULD DO ANYTHING FOR
THEM, OR
ANYTHING TO SEE THEM.

[.ONE.]:
WHILE READING THIS, THERE WAS
ONE
PERSON ON YOUR MIND THE WHOLE
TIME...
Rules

PLEASE READ THESE TERMS:
[#o1] Welcome to mah bloggy
[#o2] Do not rip anything off
[#o3] Whats here remains here
[#o4] Tag before you leave
[#o5] No vulgarities
[#o6] Leave if you're unhappy
MY PROFILE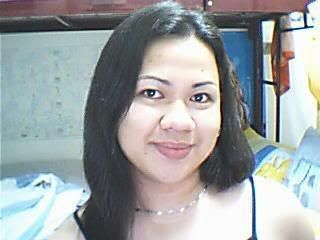 Name: JONALYN
Age: 19
Birthday: Aug. 17 1987
School: ICST DAVAO
MY YM ID: jona_kisses08@yahoo.com
jona_0818@yahoo.com
starynyt08@yahoo.com
ADD ME UP @